PDFs (Portable Document Format) are used regularly by practically everyone who does any business on their computer. From Fortune 500 companies to individuals conducting personal business, at some point, everyone will need to share or read a PDF. 
The key word is everyone. 
PDFs are popular because they are compatible with almost every software and can include graphics, text, and links in a single document. When shared, it will look just as you designed it regardless of the device or program the other person is using. All of that sounds ideal, but it is imperative to be inclusive in how you format your PDF. It needs to be as accessible as your website or place of business. 
The Americans with Disabilities Act provides guidelines to help you accommodate persons with any of the following:
Mobility impaired

Blind or low vision

Deaf or hard of hearing

Cognitive impairments
Let's look at how you can create an accessible PDF that is accessible to anyone you send it to.
Adobe Acrobat Pro
This is the most popular PDF program and they have actually programmed a helpful function to create an accessible PDF, you just have to know where it is. The best part about this tool is that it makes it easy for people with disabilities to use with and without additional software they may already be using such as speech recognition software, text-to-speech software, screen magnifiers, Braille embossers, screen readers, and magnifiers.
Here are the steps to use the Accessibility Tool:
Open your PDF file

In the icon navigation bar on the right choose MORE TOOLS

Scroll down and choose ACCESSIBILITY TOOLS

Click the OPEN button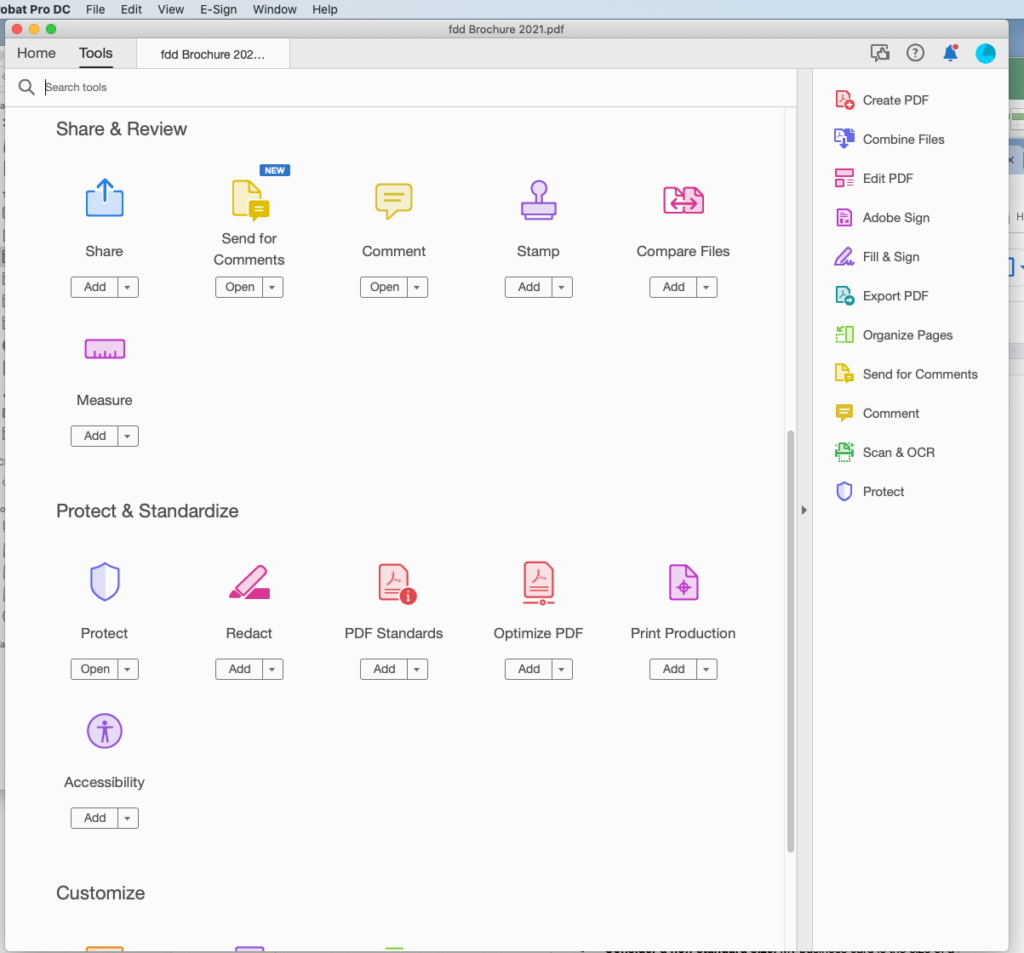 The Accessibility Checker Sidebar will open.
Click the ACCESSIBILITY CHECK

A second sidebar will open and the program will flag any issues that may be a problem.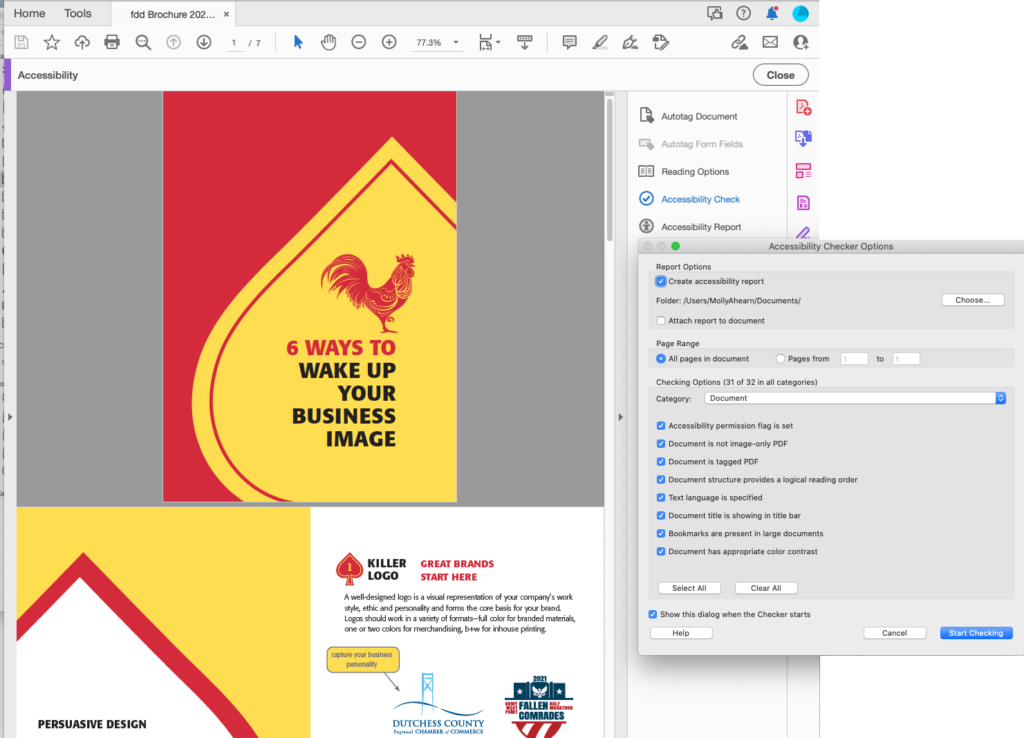 Here are a few common issues and suggested fixes
Title
Your document needs a title. This is a common flag and it's a simple fix.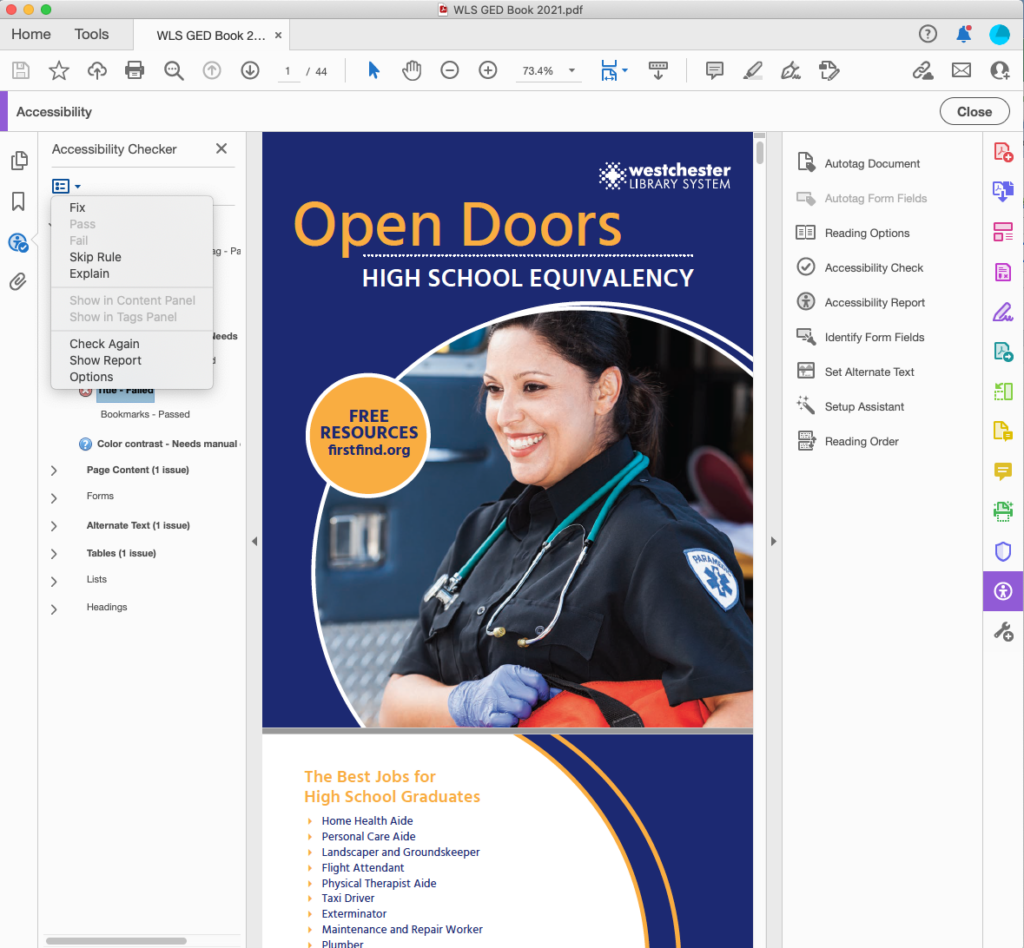 Click on the issue in the checker sidebar

Choose FIX from the sidebar menu at the top

A window will open for you to enter your title. (Once you enter the title the issue will appear as fixed

)
Alternate Image Text
Every image must have "alt-text" to meet the standards of accessibility. This is specifically for the visually impaired as the alternative image text will describe the images. For example, if they are using a screen reader, the screen reader will read aloud the description for the image. To fix this flag: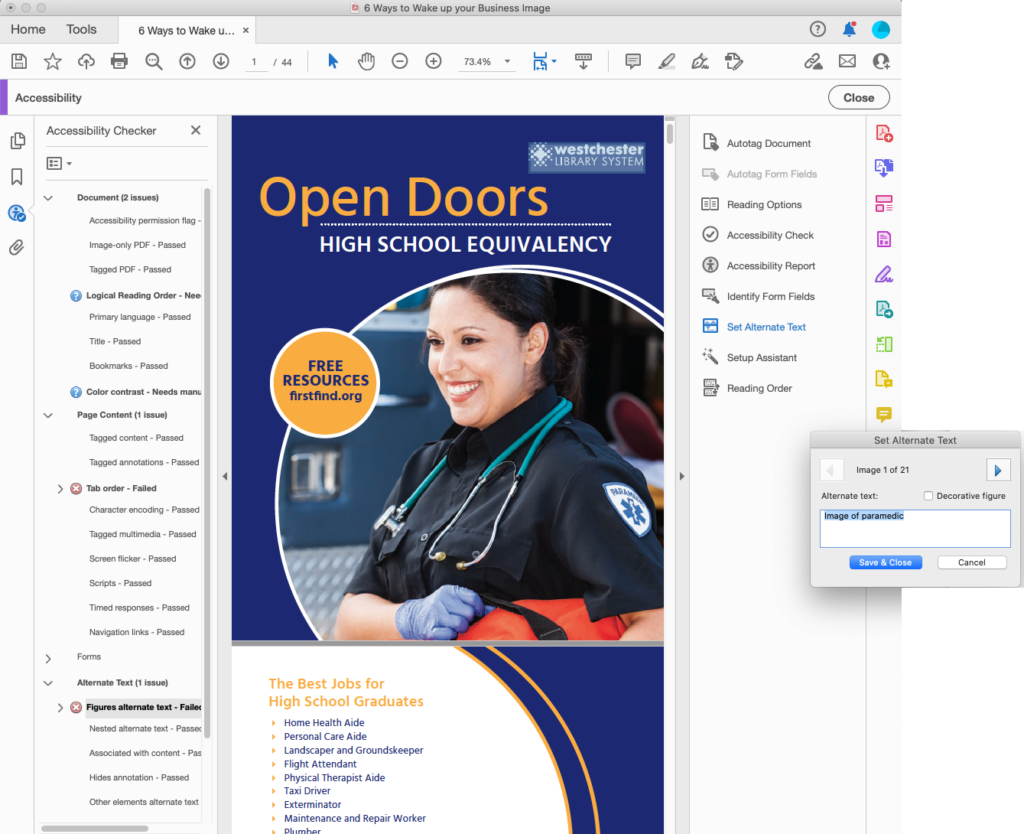 Select SET ALTERNATE TEXT from the Accessibility tool sidebar

Add alt text in the window that pops up (and don't forget to hit the save button!) 
Bookmarks
If your document is more than 20 pages, include a table of contents that hyperlink to relevant file pages.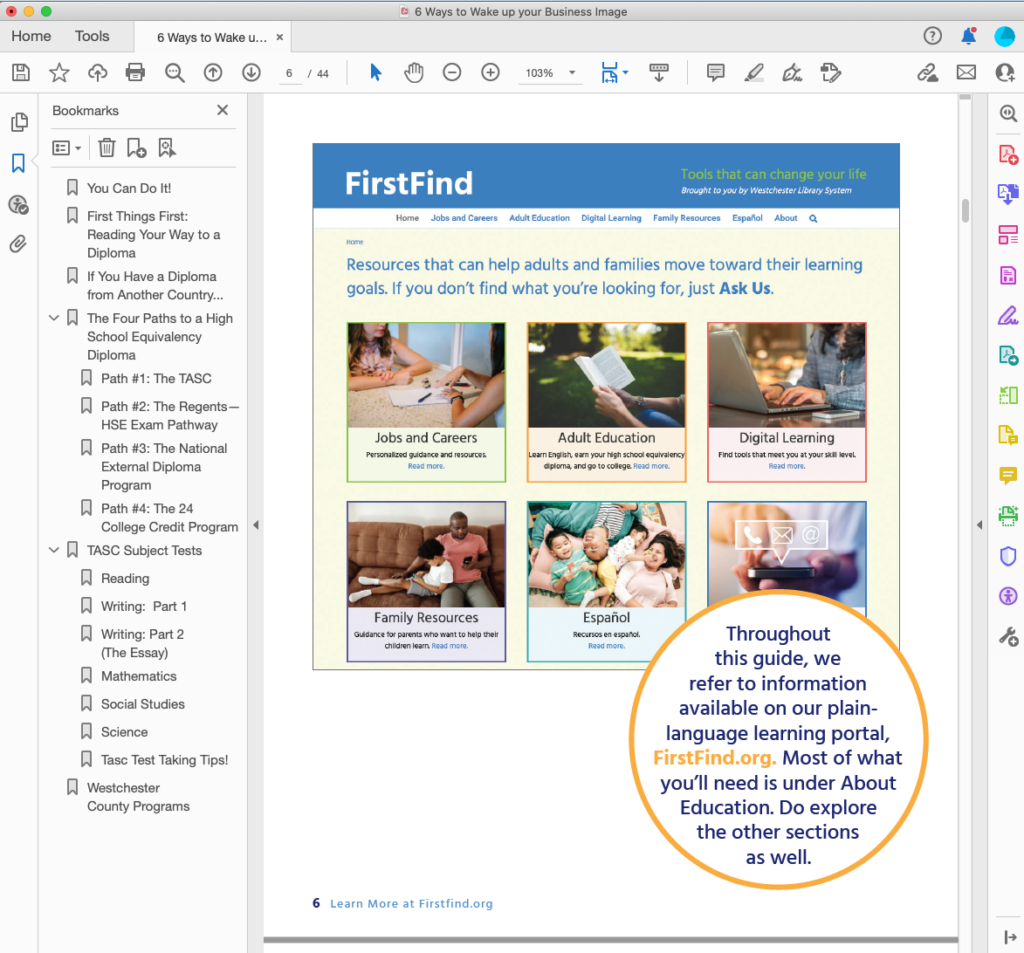 Here are the complete instructions 
https://helpx.adobe.com/acrobat/using/create-verify-pdf-accessibility.html
Accessibility is so important. Remember, it's not just the right thing to do, it's the law. Full Deck Design is happy to help ensure that your digital platform is formatted for everyone.