Manitoga on My Mind
Every Friday night during the winter months when our son was in high school, we drove by a place called Manitoga on the way to his indoor track meets at West Point. I googled it one day and saw that it was the home of Russel Wright who used mass production to bring good design into the average person's home back in the forties and fifties. His American Modern Pattern collection of tableware sold over 200 million pieces and is as appealing today as it was then. I finally took the time to visit this incredible place.
The real reason I collect Russel Wright is because Fiesta Ware is too expensive, and who's good after him? I like his plates a lot. My favorite color is gray. —Andy Warhol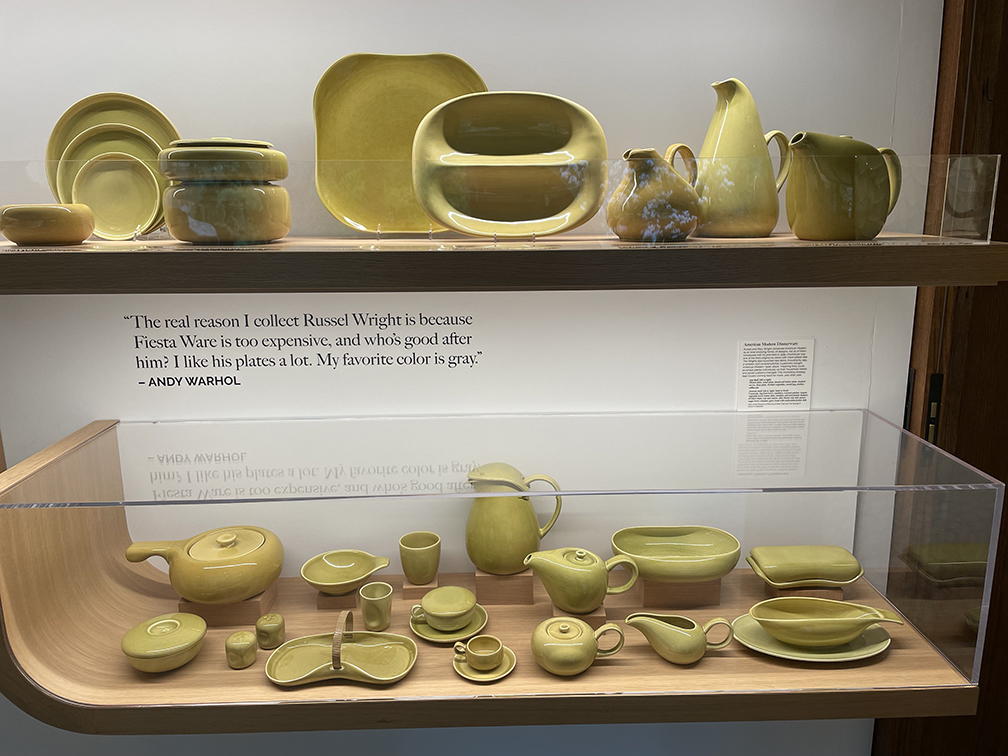 Nestled into the rocks of an old quarry, Wright's home and studio blend perfectly into the landscape. When I visited in spring, the mountain laurel was in full bloom—a spectacular display of pink and white. His desk faced a waterfall that he redirected to drop into a pond in front of the house. The perfect place to be inspired—or distracted—by nature! You can see it in the earthy color palette of his ceramic pieces.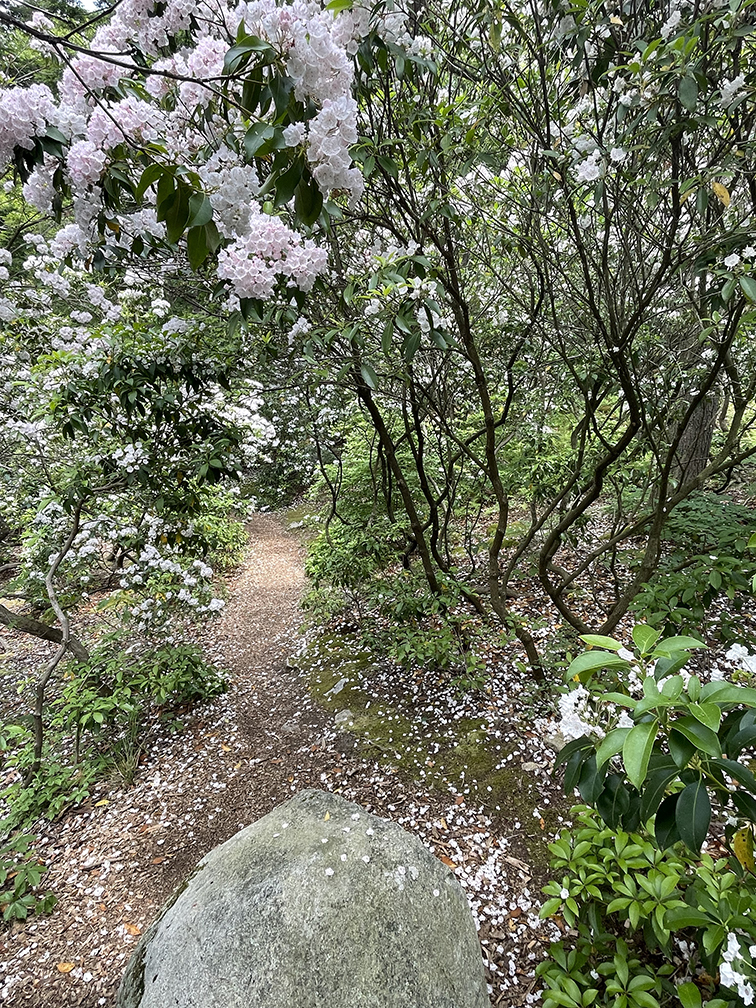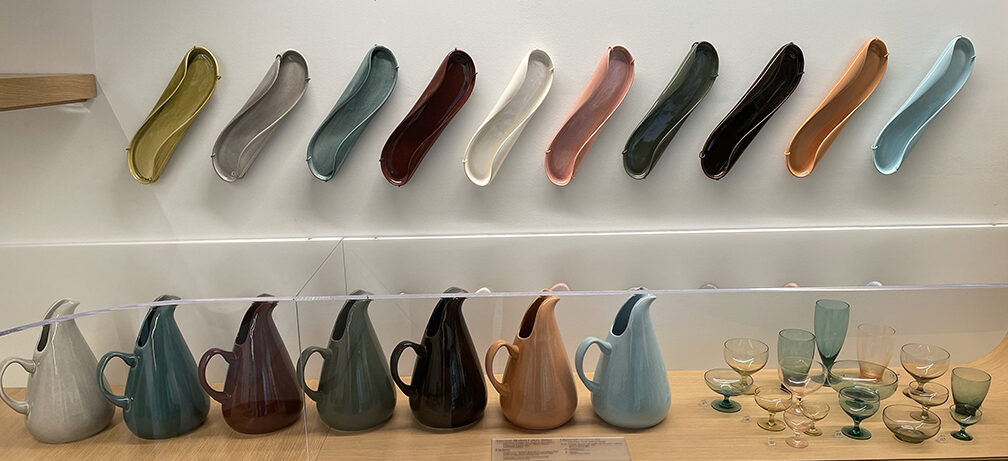 Russel and his wife Mary Small Einstein—who was also a designer and shared his belief in making design accessible for everyone—bought a 75-acre property in Garrison in 1942. They named the place Manitoga which is an Algonquin word meaning place of great spirit. Wright designed multiple trails edged with native plants, shrubs and trees. He particularly liked moss and used it as a picnic blanket for guests in an area looking toward the home. 
The trails are open to the public daily during daylight hours. Tours through the home, studio and gallery are available from mid-May through November. More information can be found at https://www.visitmanitoga.org/ I highly recommend a visit! Be sure to wear your walking shoes.