Illustration: Our Secret Weapon
Whenever someone says they are a "visual person," everyone around them nods and agrees. We can all relate. Have you ever experienced someone who said they prefer lots of words to get a picture? Probably not. 
As a design company, we are inherently inspired to communicate with visuals. We want to emote through design. And there are a few ways we do it. 
Be different
Don't be literal, be inspired. 
When you want to tell a story through images, try to lead your audience to where their imagination meets your design. Connecting with your audience is the goal and creating a relationship. And there is no straight line to get to the ultimate destination. Instead, it's a journey, and along the way, we use various means to get to the end.
Stock Photos
Use Wisely
Photography is usually king when it comes to visuals, especially when taken by a professional in your place of business or your services or product in action. The internet is a vast resource. And it goes without saying that whatever you are looking for is most likely out there. Single image stock photography can be a helpful resource (not to mention the internet rabbit hole!). But when and how to use them can be tricky. 
On the one hand, incorporating stock photos into a larger infographic idea can be a successful way of making an emotional connection. On the other hand, they inherently don't picture your organization. And, sometimes, the models shown aren't 100% genuine.  
They aren't the best way to visualize complex content. We mean that you are your brand, and a random photo found in the wild of the internet most likely will not represent all of what you want to convey. 
We created this compelling graphic combining stock photography and illustration to encourage people to participate in the 2020 census. Combining the elements in just the right way, makes a big impact.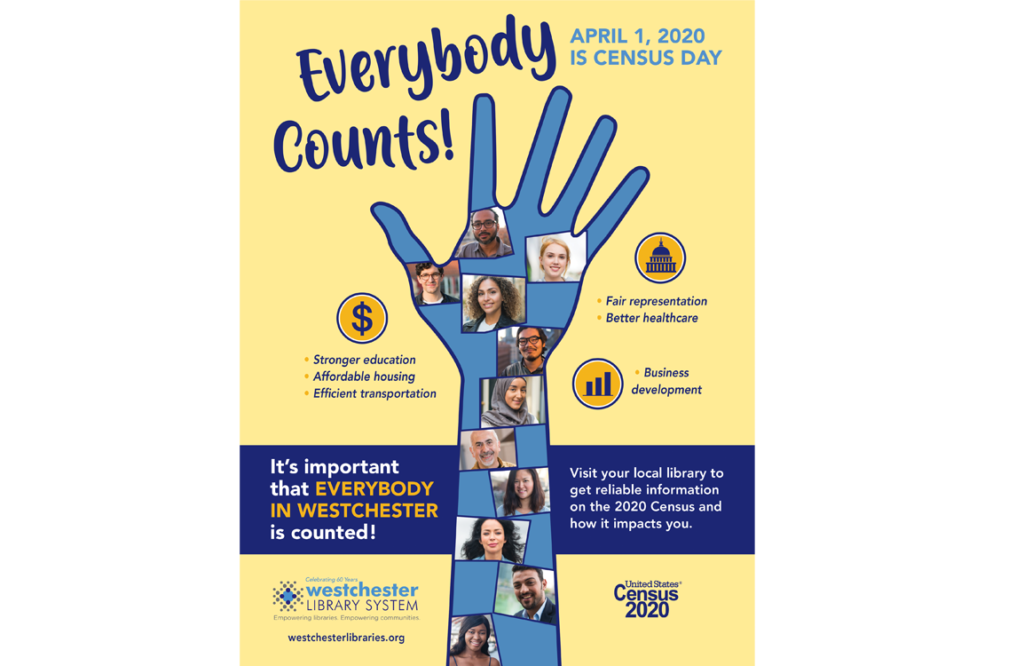 Illustrations
Our Secret Weapon
Hands down, using illustrations is a favorite tool in our toolbelt! Here's a little secret. When you combine graphic design with illustration, that's where the magic comes in.
And art tells a story. And stories sell.
Illustrations spur the imagination. Through images, you want to take someone on a journey with you. You want them to relate to you and create a relationship. Think about all of your favorite brands and the attachment you have with them. Their story intertwines with yours. It's a relationship, and the style of the illustration will speak to your targeted audience.
We purchased multiple drawings to create the full page images for this fun, bilingual song book for young children.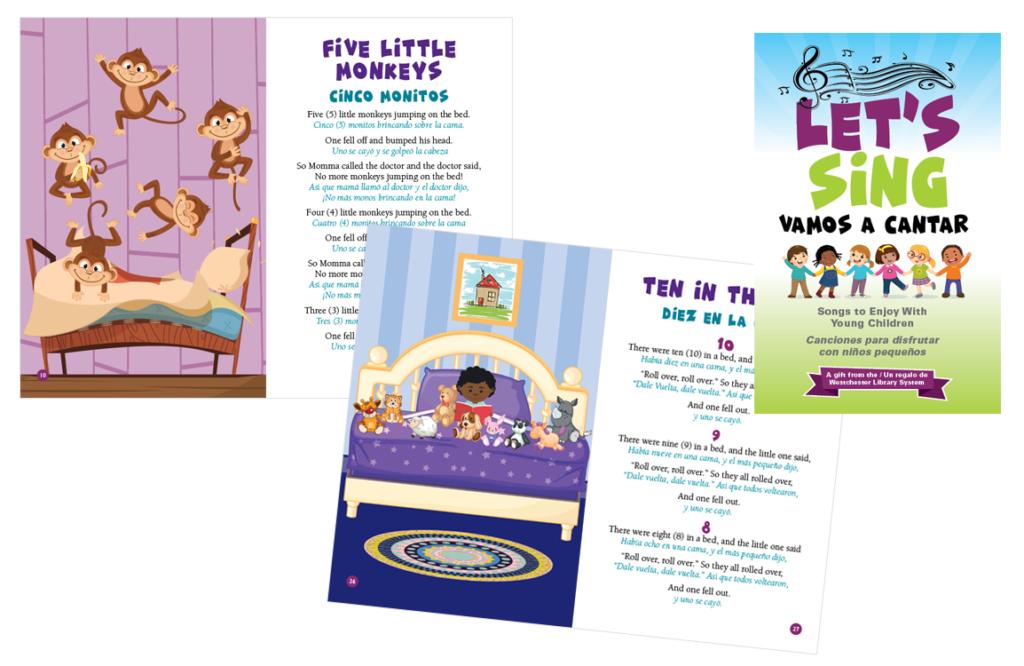 Maps
Maps encourage boldness. They're like cryptic love letters. They make anything seem possible. Mark Jenkins, "To Timbuktu"
Speaking of journeys, I don't know about you, but we LOVE maps! They convey a world of possibility and discovery before us. They can inspire our sense of adventure and what can be before us or take us back to a time we found adventure. 
We created this map to showcase the broad variety of services provided by Westchester Library System for individuals, businesses, schools and families.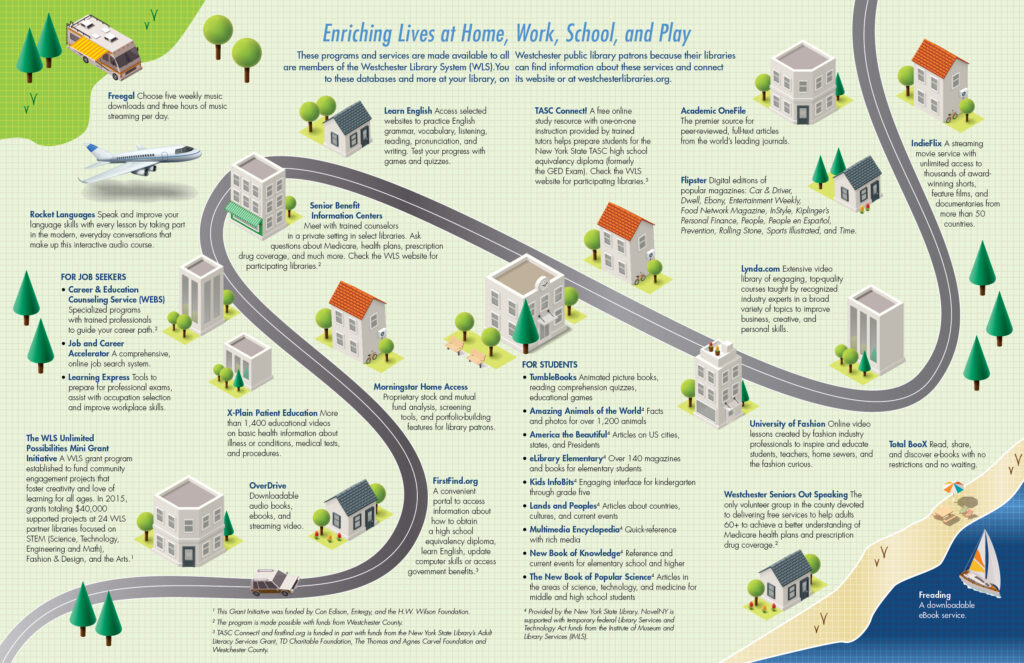 Our Ultimate Destination
Your Brand
We start our journey with you and take inspiration from your company logo to stay on brand throughout the story we create for you. And your story may be a complex one. For example, you may have data that you may want to share. A good visual will convey it more quickly than words. 
Using all of the resources available to you isn't a recipe for success. Instead, the formula is knowing how much to use (or, more importantly, not use) those elements to tell your stories. 
And just like any adventure, it's important to take what you need with you. For us, we never take a journey without our secret weapon!